Kalakshetra Foundation in association with Prakriti Foundation presented Vastra Smaranam – Weaving Memories. This was an exhibition, curated by Ranvir Shah, that was held from 15th – 25th March, 2017 at the Craft Education and Research Centre, Kalakshetra Foundation, Thiruvanmiyur. The exhibition revives the eponymous silk sari of Rukmni Devi, a fabric weighted by history and tradition in its warp and weft.
As a tribute to Rukmini Devi and her sarees, a Bharathanatyam performance took place on 7th March at Padma Pushkarani, Kalakshetra Foundation. The dancers were Stella Subbiah and Justin McCarthy and the musicians were Sudha Raghuraman, G Raghuraman and Veda Krishnan.
Press: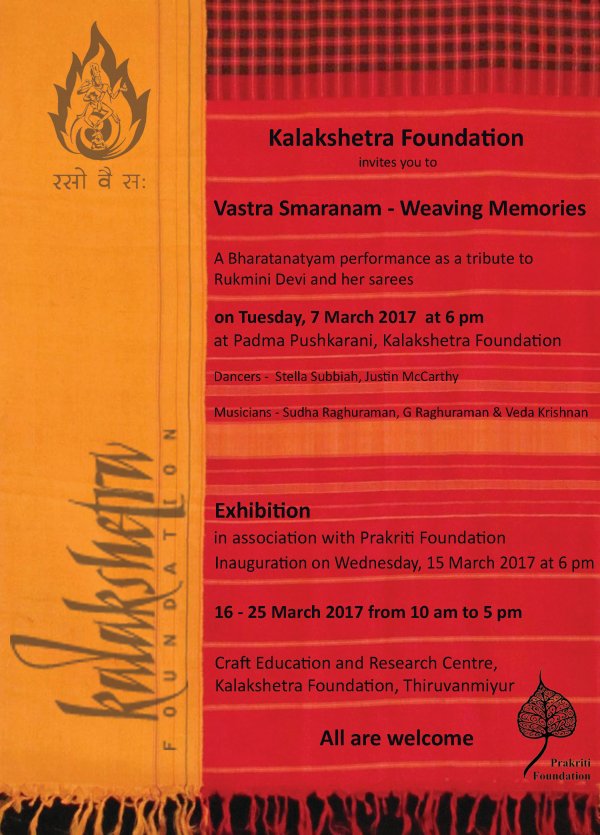 Comments are closed.