Goethe-Institut Chennai /Max Mueller Bhavan in association with Prakriti Foundation & Vivanta by Taj Connemara presented GERMAN CONTEMPORARY DANCE THEATRE –'THE PAST' 
Date & Time: 12th February at 7 pm
Venue: Sir Muthu Venkatasubba Rao Concert Hall, Harrington Road
THE PAST
by Constanza Macras | DorkyPark and Oscar Bianchi
A production by Constanza Macras | DorkyPark and Hellerau – Europäisches Zentrum der Künste in co-production with Schaubühne Berlin.
Funded in the frame of Doppelpass-Program of Kulturstiftung des Bundes. Funded by Schweizer Kulturstiftung Pro Helvetia.
THE PAST explores the art of memory, or ars memoriae, in which memories are particularly strongly associated with physical locations, rooms and architecture. The starting point is the city as a concrete geographical location, as an anchor for memory, a mental picture and a cast of mind. What happens with our memories, what happens to those who are remembering when these physical places are destroyed? Constanza Macras talked to eyewitnesses who can remember cities that no longer exist in the same form today.
At the heart of this mnemonic technique is spatial orientation. How do we use rooms and places to remember?
The piece explores architectonic places as narrative instruments of our history – in the rewriting of history, for overcoming the wounds of the past, and for understanding contemporary events (personal and global) as part of a constant cycle that we experience as the passing of time.
THE PAST is the fruit of a close collaboration with Oscar Bianchi, who composed a music delving into collective and individual memory.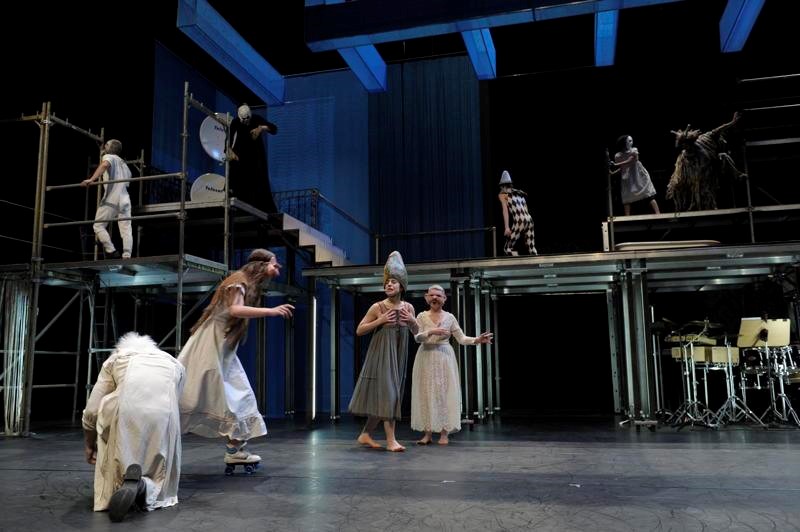 Comments are closed.