Prakriti Foundation launched the book 'The Cows of Bangalore' written by Shoba Narayan.
Venue: Amdavadi, T. Nagar
Date: Tuesday, 27 March 2018
Time: 7 pm
All are welcome!
About the Book:
The Cows of Bangalore: And how I came to own one
When the author Shoba moves back to Bangalore from Manhattan with her family, she befriends the woman she buys fresh milk from every day. Over time the two—from vastly different backgrounds— bond over not only cows but also family, food, and life.
When Shoba agrees to buy the woman a new cow (why not, she needs one and Shoba can afford it), they set out looking for just the right candidate. What was at first a simple economic transaction becomes much more complicated—though never without a hint of slapstick.
In this delightful true story, readers are treated to an insider's point of view of India and the special place cows hold here. Equally, The Cows of Bangalore offers a window into our universal connection with food and its sources, the intricacies of female friendship, and our relationship with all creatures great and small.
About the Author:
Shoba Narayan writes about food, travel, fashion, art, and culture for many publications, including Cond Nast Traveler, the Financial Times, the New York Times, and Saveur. Her column for Mint Lounge ran weekly and she was previously the Hinduism columnist for Beliefnet.com. Her commentaries have aired on NPRs All Things Considered. Shoba lives in Bengaluru with her family.
About Poetry with Prakriti
'Poetry with Prakriti' began in 2007, as a ten-day annual festival. The aim was to get poets from varied backgrounds to read and share their poetry in various languages at different locations across the city. What makes the Poetry with Prakriti unique, is that readings are held in diverse places bringing poetry closer to the public. Some of the poets who have been featured in the past include Alvin Pang, Geralyn Pinto, Bishnu Mohapatra etc. Since August 2017, Poetry with Prakriti has become a monthly series with various poetry events and performances being conducted in different venues every month.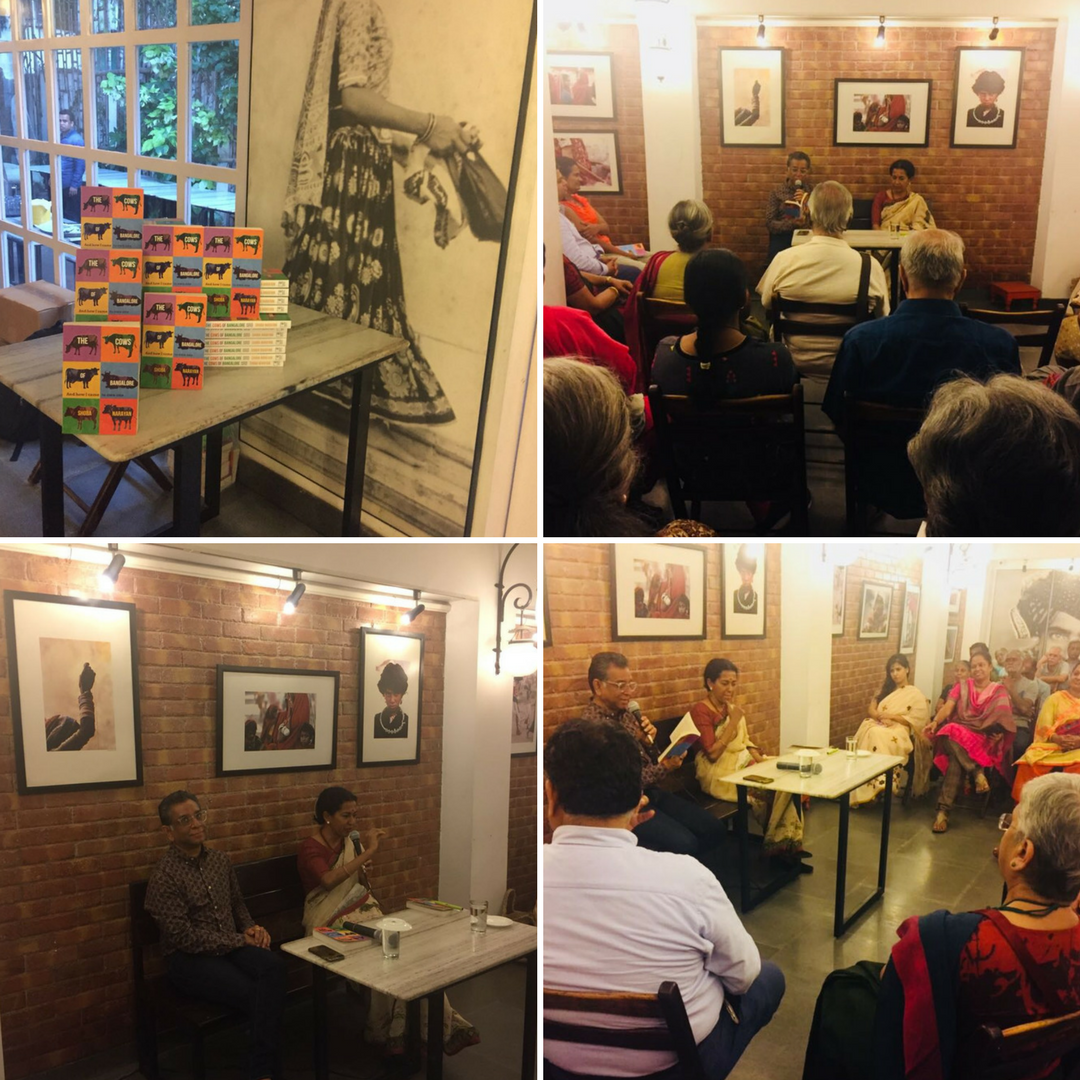 Comments are closed.