Prakriti Foundation in association with Bonjour India organised a Poetry Reading and illustration session with the Metro Lands team on 21st November 2017.
About the Event
Chennai Metro Rail
The great enthusiasm and cooperation from the Chennai Metro Railway authorities lead to a smooth and successful event at the metro train. Poets Karthika Nair and Sampurna Chattarji recited their poems as Roshni Vyam and Joelle Jolivet illustrated the passengers on post-it notes in the Chennai Metro train. A large number of day-to-day commuters in the metro along with our set of selected audience took part in the event.
Shenoy Nagar Metro Station
After the exciting train journey with art and poetry, the poets and illustrators presented their work in the passage way at Shenoy Nagar Metro Station. As Sampurna and Karthika read excerpts of their poetry, Joelle & Roshni expressed it through their art. The team shared their experiences that transformed to poems in the book, Metro Lands.
Alliance Française of Madras
Poets Karthika Nair and Sampurna Chattarji read few excerpts from their upcoming book, Metro Lands, and Illustrators Joelle Jolivet and Roshni Vyam presented their art from the book. Following this they had a conversation with Mr. Ranvir Shah and spoke about their life experiences that led them to poetry and art.
As part of  Poetry with Prakriti monthly series, poets Karthika Nair and Sampurna Chattarji read few excerpts from their upcoming book, Metro Lands & illustrator Roshni Vyam presented her Gond art from the book on 22nd December at Stella Maris College. Following which they conducted a workshop for the students in poetry and illustration.
On 23rd December, MOP Vaishnav College for Women hosted a reading session with the poets for their students.
About the Poets
Sampurna Chattarji is a poet, fiction-writer and translator with 14 published books, which includes The Fried Frog and other Funny Freaky Feisty Poems and Wordygurdyboom! The Nonsense World of Sukumar Ray.
French-Indian, poet-dance producer/curator, Karthika Naïr calls herself a portmanteau person, "like sofa-beds and motels", and is the author of several books, including The Honey Hunter (Editions Hélium – Actes Sud/Zubaan Books, 2013), illustrated by Joëlle Jolivet. Until the Lions: Echoes from the Mahabharata (HarperCollins India/Arc Publications UK, 2015), her reimagining of the Mahabharata in multiple voices, won the 2015 Tata Literature Live! Award for fiction and was shortlisted for the 2016 Atta Galatta Prize for Fiction. Naïr's poetry has been widely published in anthologies and journals across the world.
About the Illustrators
Roshni Vyam is a widely-exhibited, much-awarded Gond artist who takes traditional art forms to exciting and experimental new heights. She loves mythology and painting, and is a woman of few words whose art speaks volumes!
Joëlle Jolivet was born in 1965, and as far as she can remember, has always been drawing, painting or engraving… After graphic arts' and lithography's studies, Joëlle found her favorite tool of expression in linocut. She illustrated numerous children's picture books, book covers and novels, and also works regularly for the press. Her books are published throughout the world. She published in India "The Honey Hunter" (Zubaan Books) and "An Indian Beach: By Day and Night" (Tara Books).
About Poetry with Prakriti
'Poetry with Prakriti' began in 2007, as a ten-day annual festival. The aim was to get poets from varied backgrounds to read and share their poetry in various languages at different locations across the city. What makes the Poetry with Prakriti unique, is that readings are held in diverse places bringing poetry closer to the public. Some of the poets who have been featured in the past include Alvin Pang, Geralyn Pinto, Bishnu Mohapatra etc. We are delighted to announce that Poetry with Prakriti has become a monthly series since August 2017. Various poetry events and performances are being conducted in different venues every month.
Press
The Hindu Metro Plus, 20 November 2017 – On the well-versed train
DT NEXT, 20 November 2017 – When poetry and art travel together on a Metro ride
Deccan Chronicle, 21 November 2017 – Travelling with poetry
The Hindu Metro Plus, 23 November 2017 – All aboard the poetry express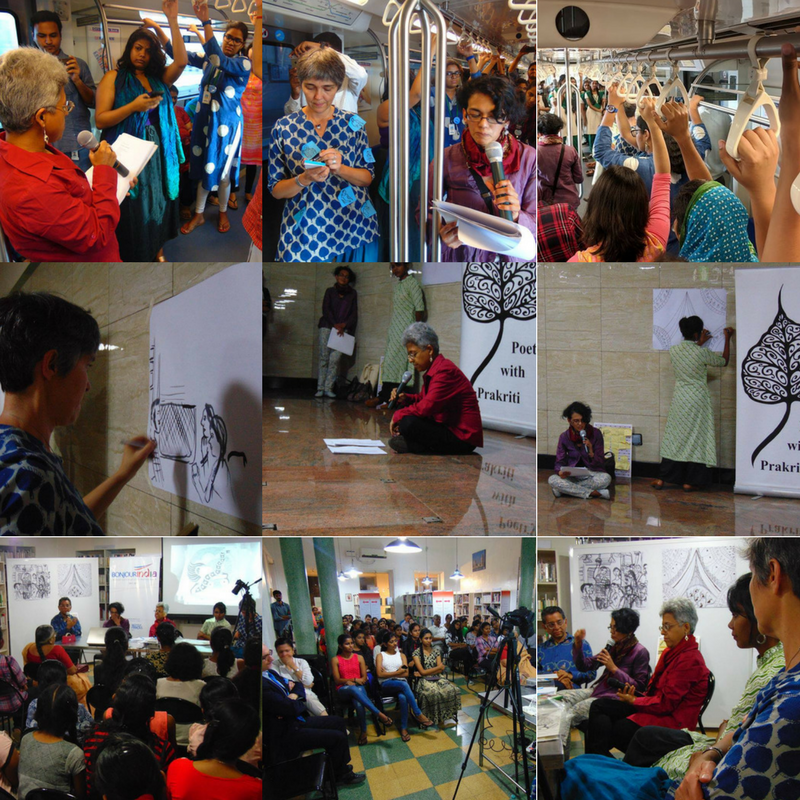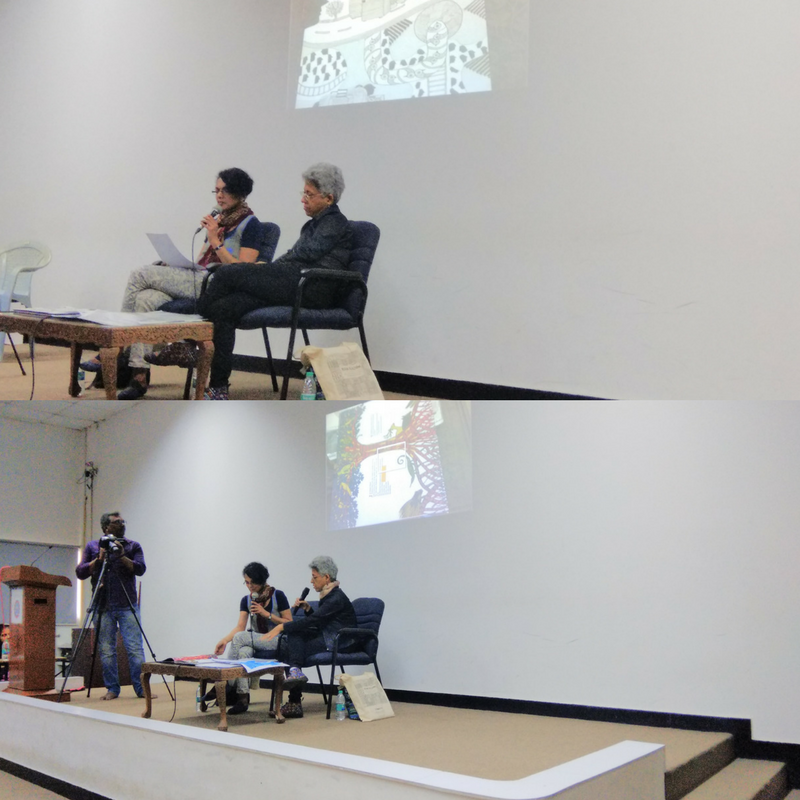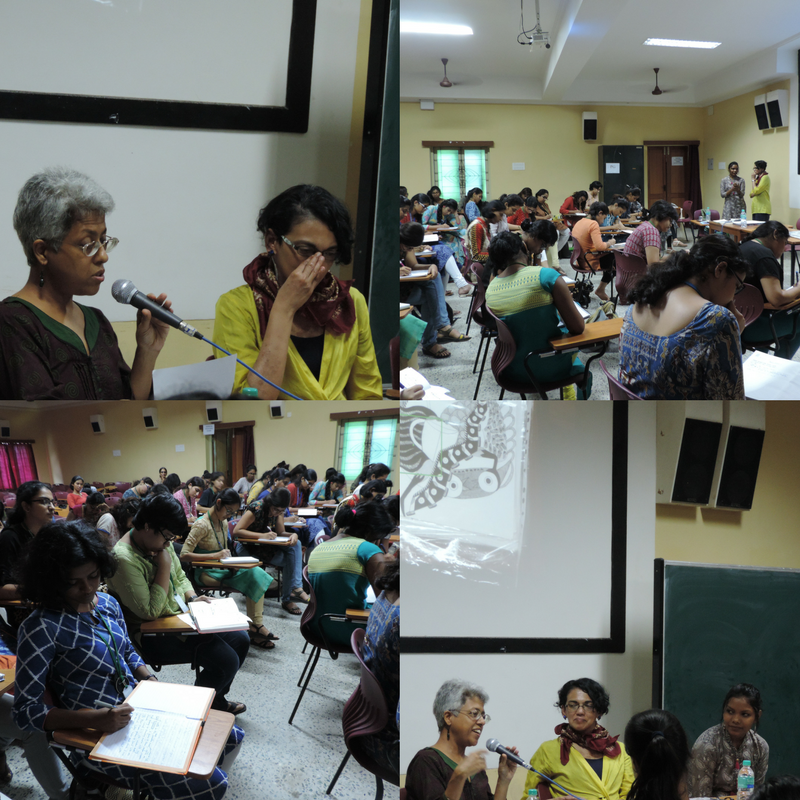 Comments are closed.