As a part of Poetry with Prakriti monthly series for August, we were delighted to present a poetry reading and discussion event with Anuradha Vijayakrishnan and Glory Sasikala.
Date | August 17th, Friday at 5.30 p.m.
Venue | Amdavadi, 23/A, North Boag Road, T.Nagar, Chennai – 600017
Programme | Poetry readings and conversations about the book 'The Who Am I Bird' written by Anuradha Vijayakrishnan.
About the Book
Anuradha Vijayakrishnan's debut collection of poetry, The Who-am-I-bird, explores identity: real, mythical, assumed, desired. These poems attempt to navigate the rope-thin bridges and backwater-wide gaps between her many worlds, inner and other.
Many of these poems are simple conversations with unknown listeners. Many of them wear a mask as they narrate half stories about birds, trees, girls, rivers, babies and other creatures who insist on occupying her landscapes. She writes about what she sees, knows, imagines and often misunderstands as she traverses roles and scripts. As she writes, she changes lenses and wigs to move between being mother, business professional, wife, daughter, woman-at-large and purveyor of urban life in general. She draws from her land of rich myth, music, dance and melancholic backyard birds that cry in her mother tongue and steps aside to let the words speak. To let everyone and everything speak while she becomes the scribe, hiding and observing, unobserved behind the ultimate mask of a face, collecting questions and preserving them with care.
About Anuradha Vijayakrishnan
Anuradha Vijayakrishnan is a writer and retail banker based in Dubai. Her work has appeared in New Writing 14, Magma, Aesthetica, Asian Cha, Asia Literary Review, Mascara, Indian Literature, Nth Position, Guftugu, Contemporary Verse 2 and The Kenyon Review.
Anuradha's novel, Seeing the girl, was long listed for the Man Asian Literary Prize and translated into Italian (Sorelle). Trained in Indian classical music and dance, she was nominated for Best of the Net and Pushcart prizes and is a 2010 alumna of Western Michigan University's Prague Summer Program.
About Glory Sasikala
Glory Sasikala is a poet and writer residing in Chennai, Tamil Nadu, India. She is the Editor and Publisher of GloMag, an international monthly poetry and prose magazine.
About Poetry with Prakriti
'Poetry with Prakriti' began in 2007, as a ten-day annual festival. The aim was to get poets from varied backgrounds to read and share their poetry in various languages at different locations across the city. What makes the Poetry with Prakriti unique, is that readings are held in diverse places bringing poetry closer to the public. Some of the poets who have been featured in the past include Alvin Pang, Geralyn Pinto, Bishnu Mohapatra etc. We are delighted to announce that Poetry with Prakriti has become a monthly series since August 2017. Various poetry events and performances are being conducted in different venues every month.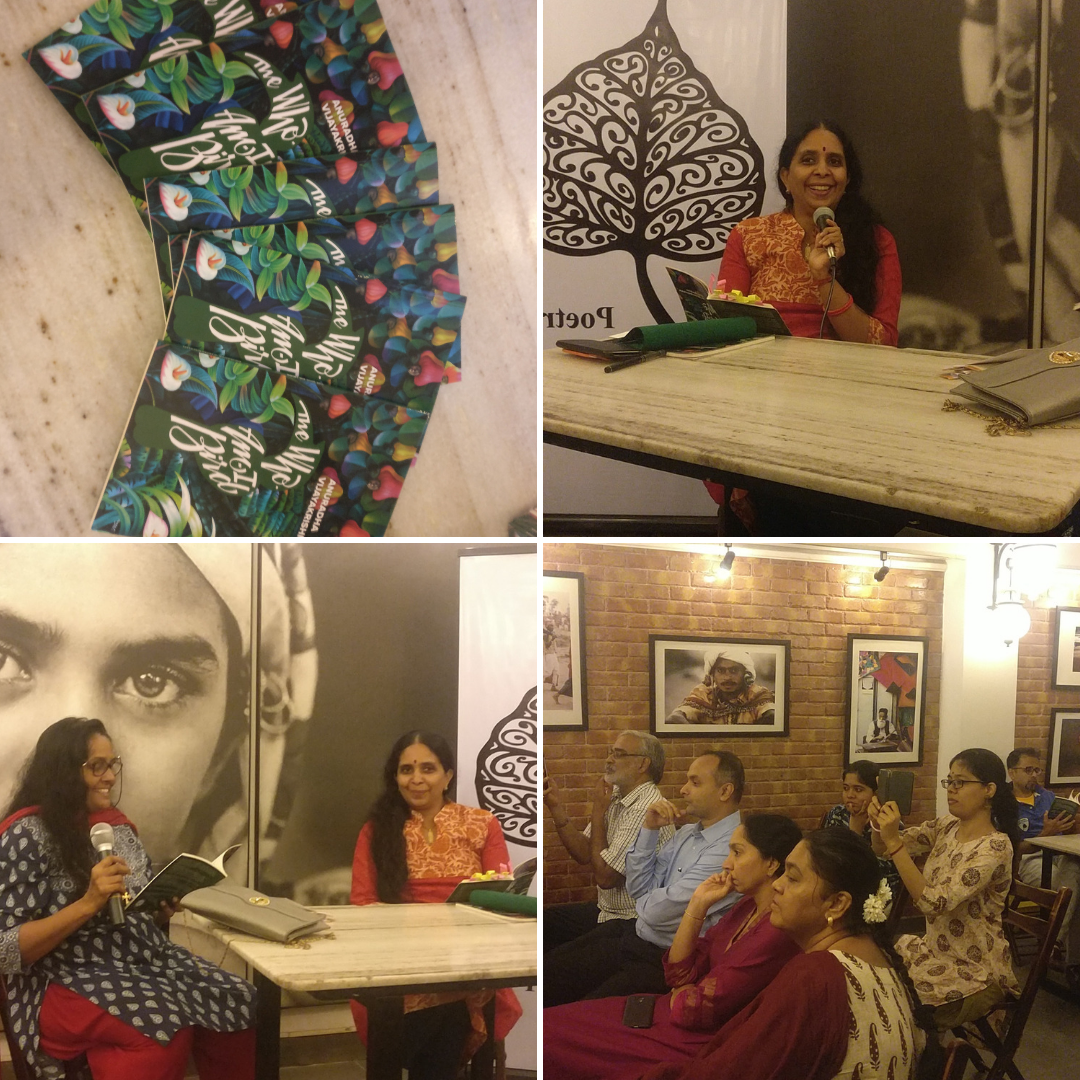 Comments are closed.