Naomi Ackerman, founder and director of the Advot Project, is a theater profesional, who uses theater & performing arts to facilitate social change. On August 5th & 6th , 2017, she performed her award-winning monologue, Flowers Are Not Enough, at Goethe Institut/Max Mueller Bhavan, Chennai.
Flowers Are Not Enough is a monologue that tells the story of Michal, a young woman who finds herself in an abusive relationship. This play is woven from the true stories shared by women willing to talk about their own harrowing experiences of domestic abuse.  It has been performed in various parts of the world and in March 2004, Ackerman performed the monologue at the United Nations in front of the Commission for the Status of Woman (CSW).
Naomi Ackerman, is a US-born, Israeli immigrant artist whose credits include theater, musicals, film and television. She is a social activist, mediator and conflict-resolution specialist. She has worked for the past two decades using art to promote peace, change, and encourage self-empowerment.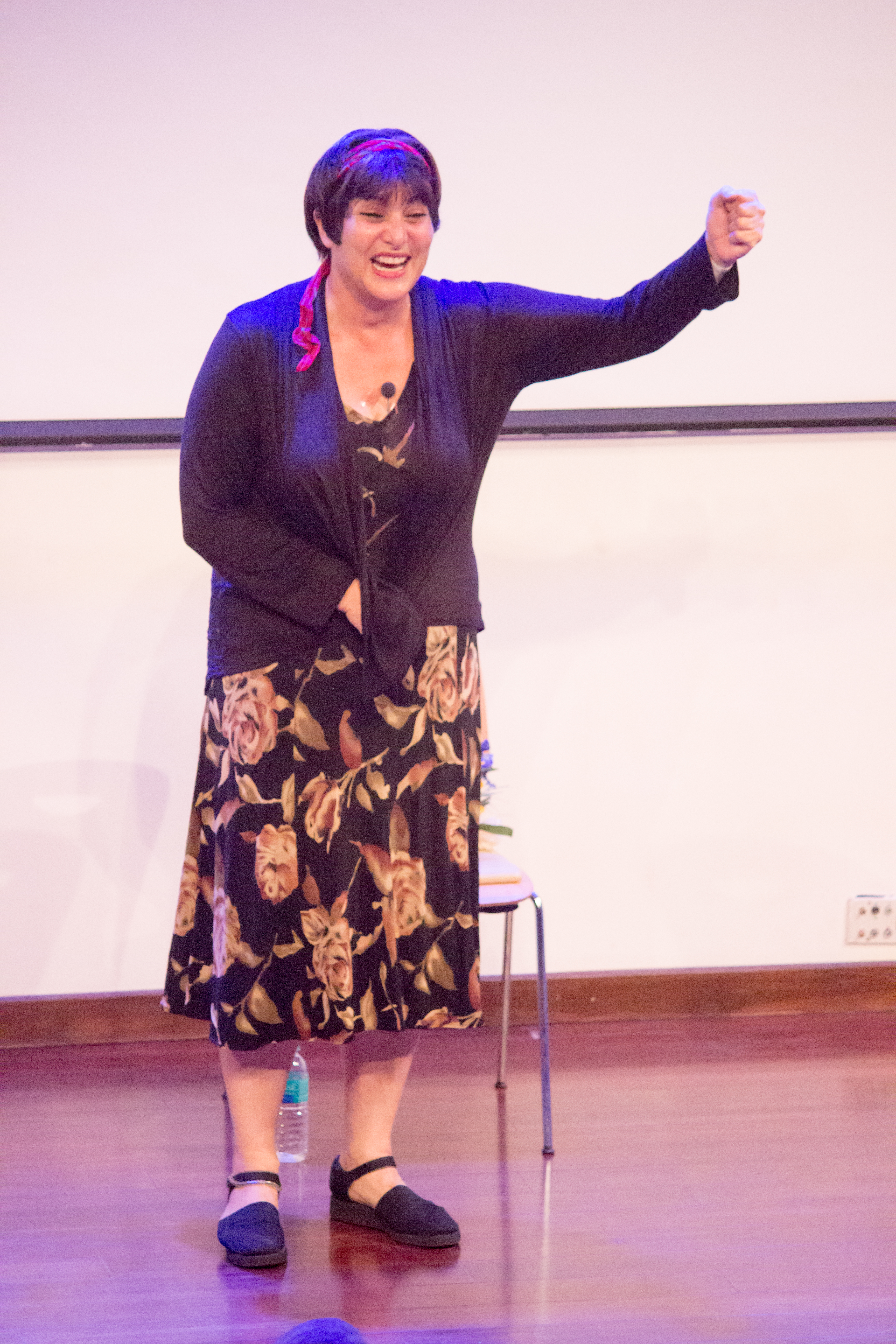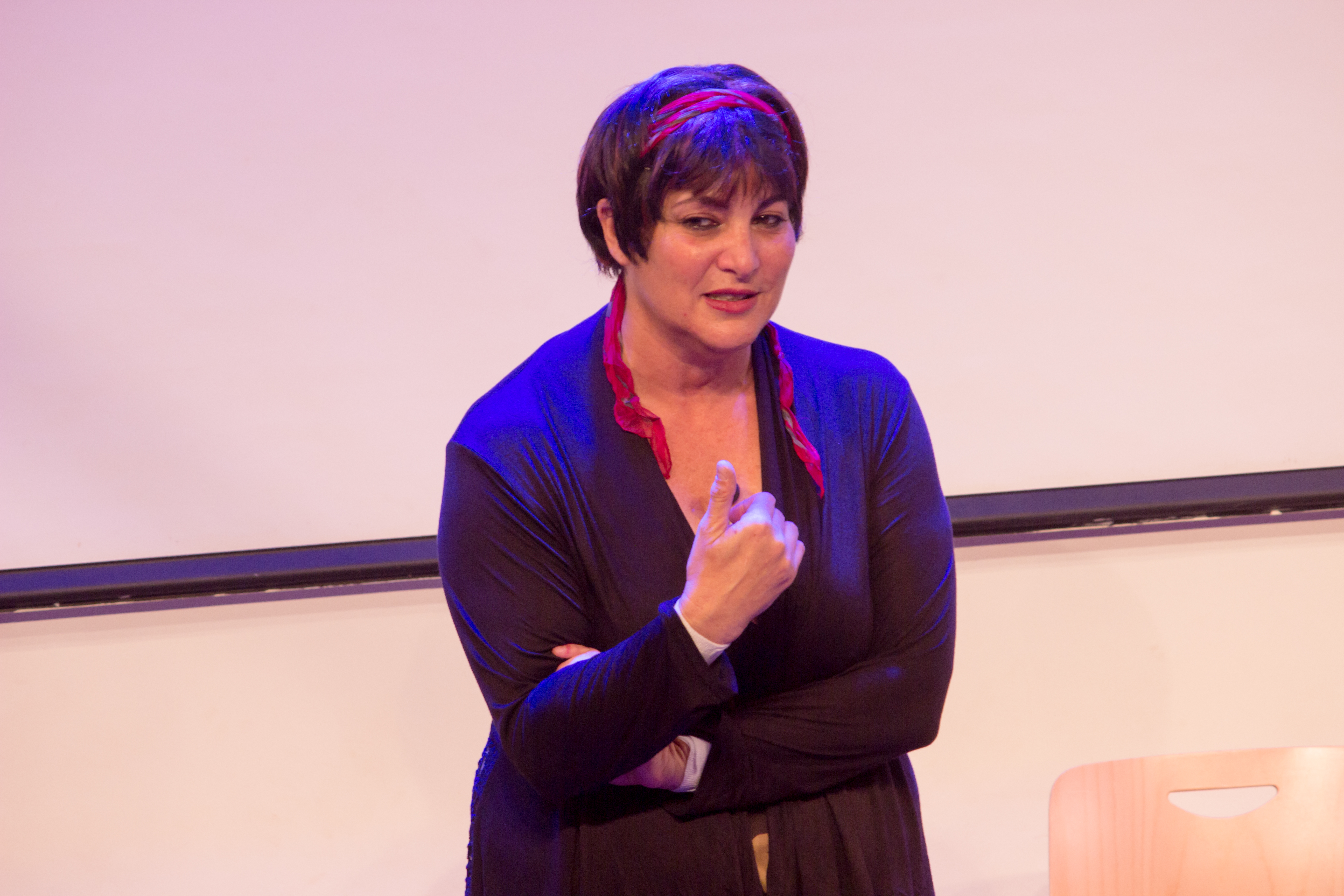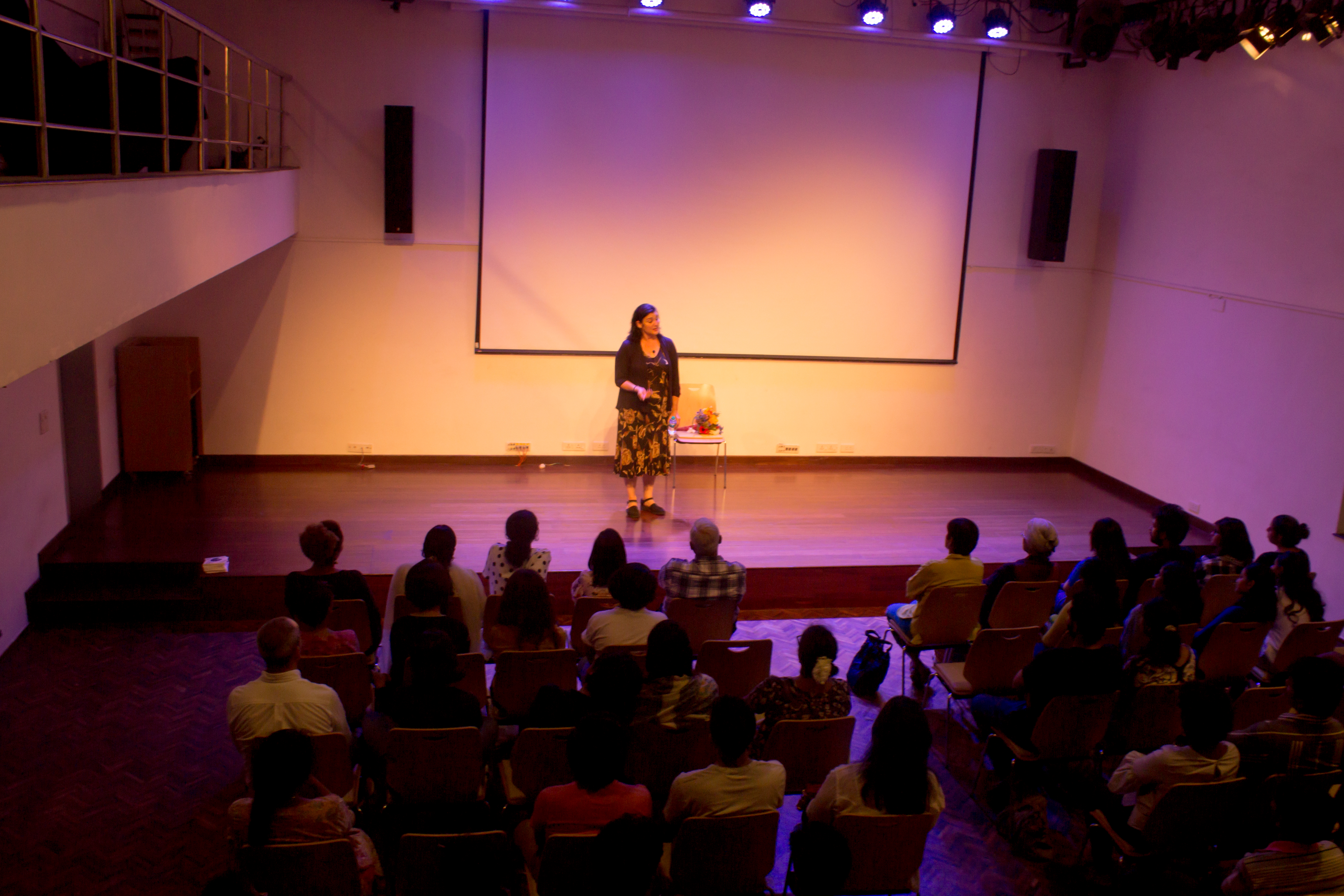 This performance was coordinated effort between Prakriti Foundation, The International Foundation for Crime Prevention & Victim Care (PCVC) & Goethe Institut.
Over her 5-day visit to Chennai, Naomi Ackerman conducted 4 workshops for different groups in the city including several workshops with college students on Rela tionship 101, where she will help young people explore and communicate healthy relationships.
Launch of 'Youth Unite' Campaign
August 5th also marked the launch of the 'Youth Unite' Movement, a campaign that was launched jointly by PCVC & Prakriti Foundation. Built on the legacy of the "We Can End All VAW", a South Asian campaign, in which PCVC was one of the partners, 'Youth Unite', aims to include young boys and girls help promote gender equality within their schools, family and community.
This movement is grounded on the belief that everyone deserves a healthy violence free relationship and needs to take a stand against relationship violence. The campaign will raise awareness on violence in relationships, promote healthy relationships, and create a space for young people to talk and share experiences and drive a culture of respectful living. It will capitalize on all spaces, social media and in-person (workshops, art such as theatre, music, dance, painting, photography) to raise voices of the young and taking actions.
The 'Youth Unite' is a bold new collaborative partnership between these two organizations, that is laying an ambitious vision to cover 100 schools by 2020, creating spaces for young people to grow up in healthy violence free environments.
PCVC
The International Foundation for Crime Prevention & Victim Care (PCVC) is a not for profit organization working for more than a decade offering support services to women and children impacted by domestic violence and creating opportunities for understanding and stopping violence in homes. PCVC led the 'We Can' Campaign in Tamilnadu in the years 2005-2012 involving alliances from 15 districts.
Press
Comments are closed.