As part of the Poetry with Prakriti Monthly Series, a reading session with French artist and poet, Claire Le Michel was organized this October.
Date & Time: 25th October, 2017 (Wednesday) at 7.00pm
Venue: Amdavadi Restaurant, 23/A, North Boag Road, T.Nagar, Chennai – 600017
Poet Claire Le Michel was a part of the fourth edition of Poetry with Prakriti's Monthly Series. She read her poems and performed few of them. Most of her poems revolved around nature and the little things in day-to-day life.
On 25th and 27th October Anna Adarsh College for Women and Madras University respectively hosted a reading session with Claire for the students of the English department.
About the Poet
Claire Le Michel is a performance artist, dancer and writer. In 1995, inspired by the poet Marina Tsvetaeve, Claire created her first piece, "Un soir Ailleurs", thus "La Compagnie Un Soir Ailleurs" was founded. Drawing inspiration from the writings of different poets, Claire conceives and performs shows with a focus on encounters, openness and the unknown. Since 2005, she has focused her perspective, dedicating herself to improvisation. She has been trained in theatre, singing (jazz, traditional singing), contemporary dance and practices such as Taiji Quan and Qi Gong, the Feldenkraïs method, French boxing and yoga.
She speaks English, Russian and has learned French sign language. Claire writes texts for the theatre, prose and poetry. Her first book, "Je suis le fils de la Femelle du Kiwi", was published in February 2016 by publishers Éditions de l'Amandier. Claire has animated numerous educational projects in the fields of theatre, movement and words for all age groups.
Press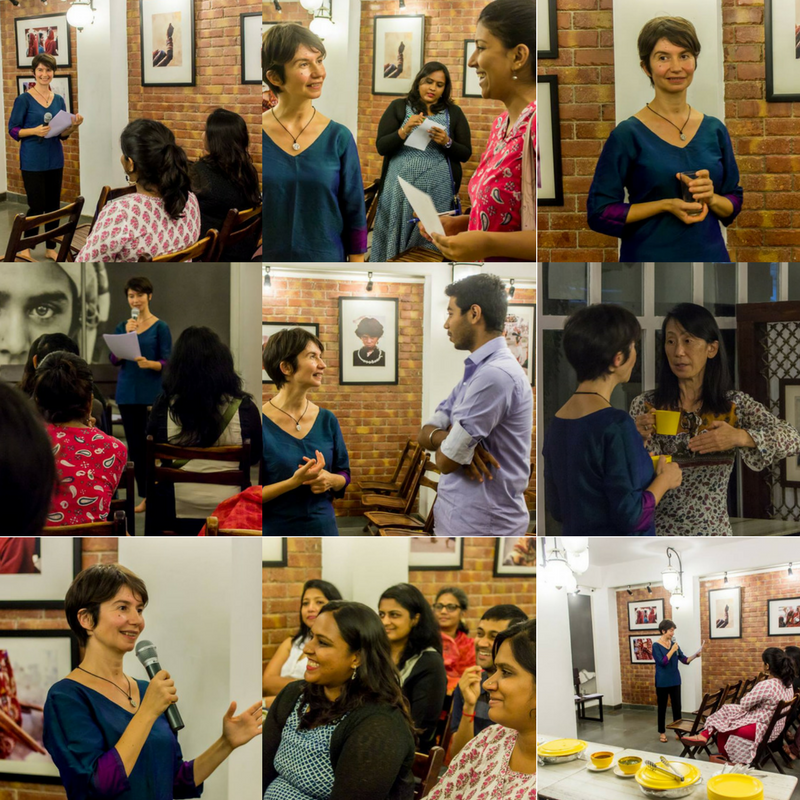 Comments are closed.