In association with Prakriti Foundation, The launch of (Late) M. Krishnan's 'book of BEASTS' took place on 19th April, 2016 at 7 pm at Amdavadi Snack House.
Tara Gandhi spoke about M.Krishnan and the reading was presented by Theatre Nisha.
About the Book
The hispid hare
is rather rare—
in fact, outside north-eastern east
it lives nowhere,
and even there
it is a most uncommon beast.
With scientific facts, quirky verse and gorgeous illustrations, this is a most unusual alphabet book!
In 1990, M.Krishnan, the famous naturalist, sent hi granddaughter, seven delightful verse, each one about an animal, accompanied by his illustrations and promised to complete the entire alphabet in the next two years. This unusual alphabet book, combines scientific facts with quirky verses and gorgeous water-colour illustrations
About the Author
Krishnan (1912-1996), an artist, writer, wildlife photographer and arguably the finest Indian naturalist spent months in our forests, recording his observations meticulously, with pen and camera. Krishnan wrote and illustrated in his inimitable style with dry wit, on a variety of topics, for magazines and newspapers and published books. His nature column, The Country Notebook, appeared in the Statesman for 46 years. A founding member of the Indian Board for Wildlife and Steering Committee for Project Tiger, he was awarded the Jawaharlal Nehru Fellowship and the Padmashri for his work on wildlife conservation. He led a truly remarkable and rich life.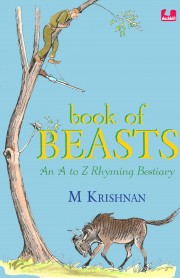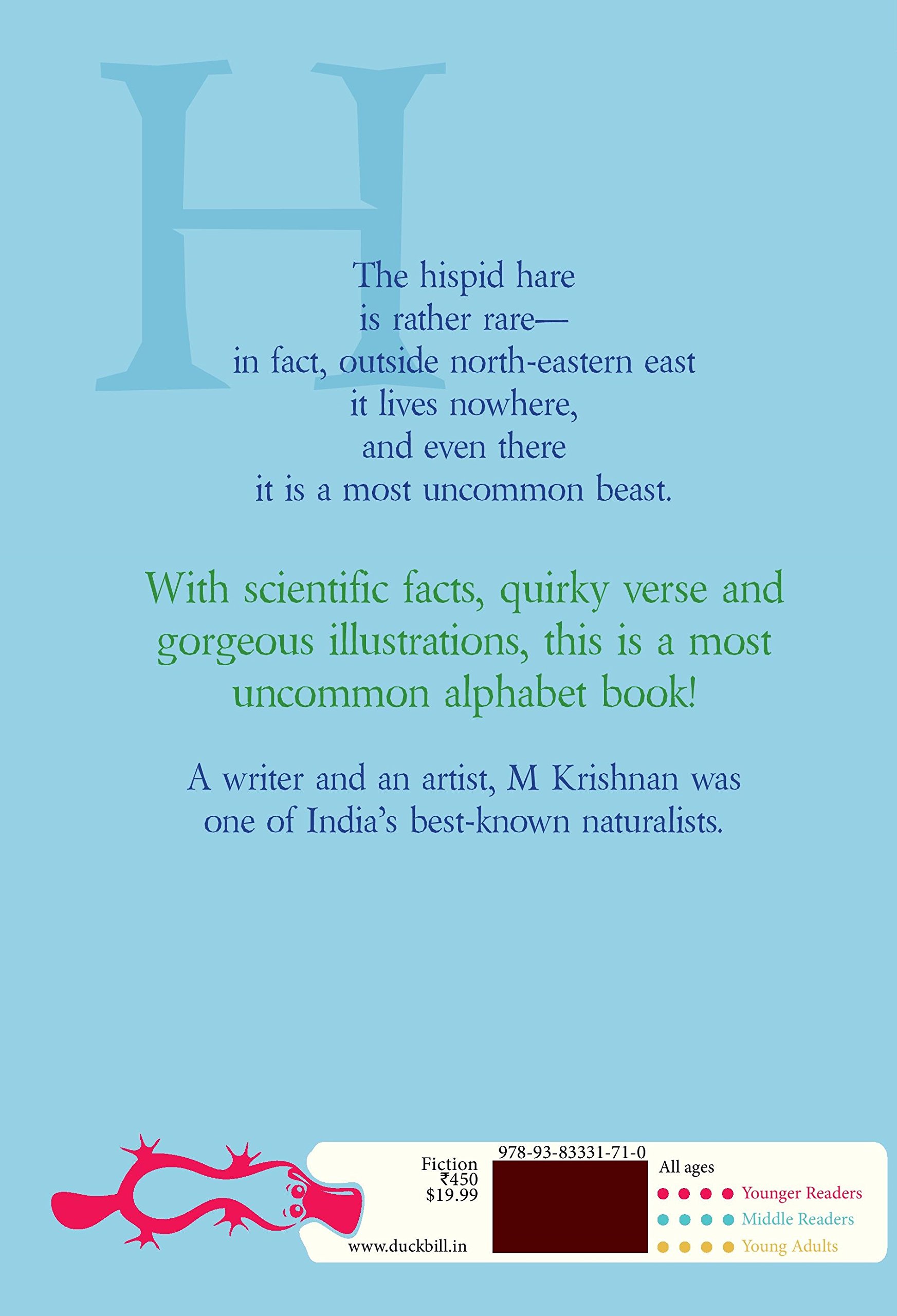 Comments are closed.