As part of Poetry with Prakriti monthly series for March, we launched the book titled 'Grab Your Heart and Follow Me' written by Denmark based poet, artist, anthropologist and performer Claus Ankersen.
Date & Time | 31st March 2018, Saturday at 5 PM
Venue | Amdavadi, T.Nagar
Programme | Claus Ankersen in conversation with Ranvir Shah, Founder Trustee, Prakriti Foundation
About the Book:
Plunge into this book of poems by Claus Ankersen where cat-gods rule, babies are born with stargates for eyes, kisses are catalogued and the 12th pen writes of celebratory suns. Expand the eternity of now. Be nomad, tiger, soulhuntress. Head-dive into the mysteries of the world. Dance.
About the Writer:
An intergalactic traveler, poet, writer, artist, anthropologist and performer, Claus is the author of eight highly-acclaimed books of prose and poetry in Denmark. A world leading voice in performance poetry, he has performed readings of his renowned literature and poetry at festivals in 19 countries around the world. The author works bilingually in Danish and English. His work ranges from poetry and short stories to longer fiction, and deals with such themes as esoterics, systems-critique, love, r/evolution and magical reality.
About Poetry with Prakriti
'Poetry with Prakriti' began in 2007, as a ten-day annual festival. The aim was to get poets from varied backgrounds to read and share their poetry in various languages at different locations across the city. What makes the Poetry with Prakriti unique, is that readings are held in diverse places bringing poetry closer to the public. Some of the poets who have been featured in the past include Alvin Pang, Geralyn Pinto, Bishnu Mohapatra etc. Since August 2017, Poetry with Prakriti has become a monthly series with various poetry events and performances being conducted in different venues every month.
Press
The New Indian Express, 27 March 2018 – Esoteric secrets through Claus Ankersen's magical lens
The Hindu Metro Plus, 4 April 2018 – Danish poet Claus Ankersen loves Chennai and spoken poetry
Photos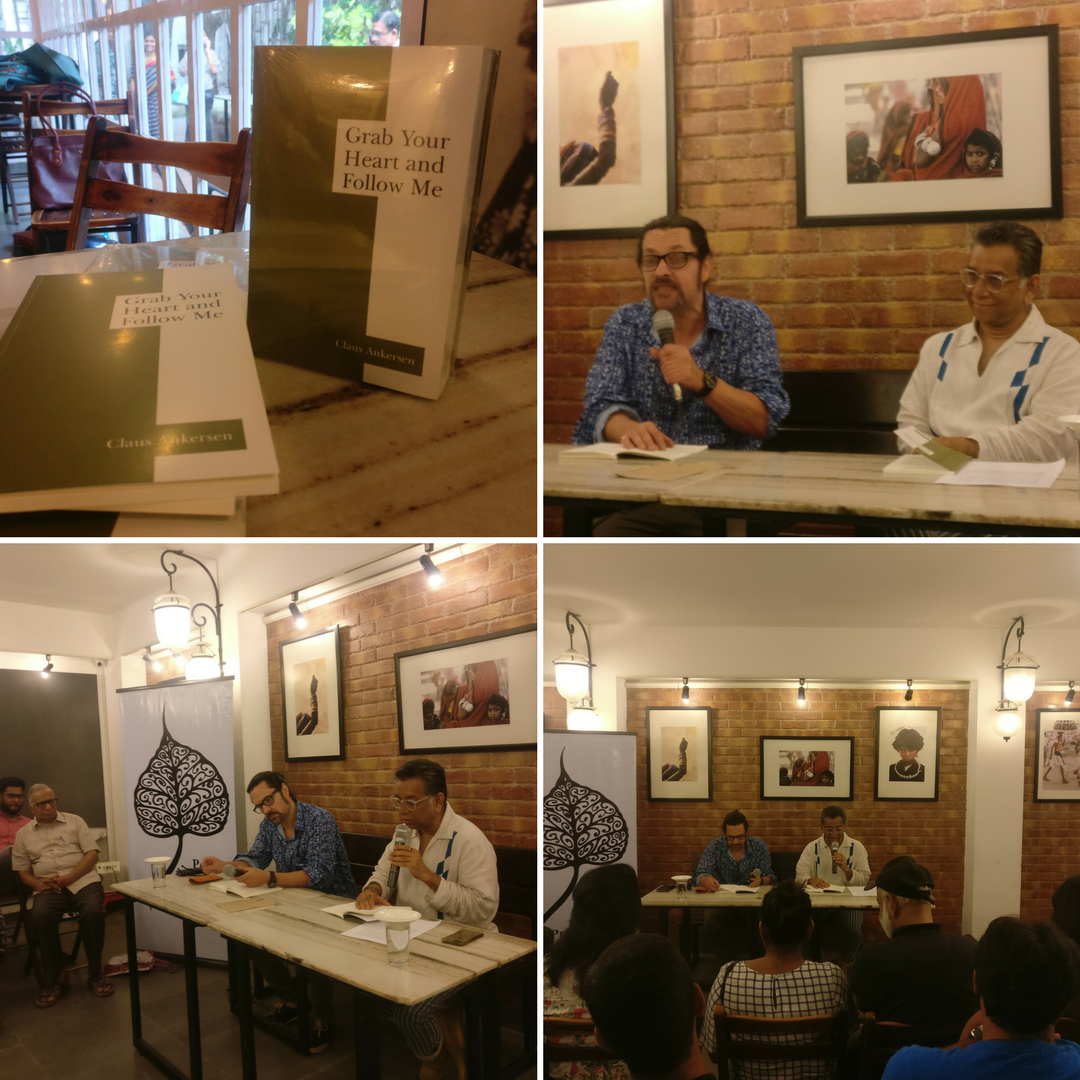 Comments are closed.